Music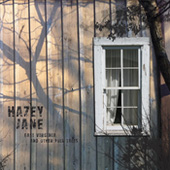 Hazey Jane – East Virginia and Other Folk Tales
Track List:
1. Little Rag Doll
2. Railroad Boy
3. East Virginia
4. Barbara Allen
5. Billy Goat Hill
6. Silkie of Sule Skerry
7. Trees They Grow High
8. Moonshiner
9. Strong (CD bonus track)
Released March 2013 on Unconscious Records.
An enchanting musical memory book from the pages of Karen's
most cherished folk songs.
180 Gram Vinyl Record now available.
Karen Landau – acoustic guitar and vocals
Michael Landau – acoustic guitar
All analog recording engineered and mixed by Michael Landau
Mastered by Joe Gastwirt
Unconscious Records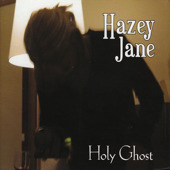 Hazey Jane – Holy Ghost
Track List:
1. Goddess
2. Beep
3. The Fog
4. Sugar
5. Stand Clear
6. Wacko
7. Windchimes
8. Insane Again
9. Nothing to Lose
10. Frost
11. Wildebeast
Released in June 2009 on Unconscious Records.
Crazy beautiful alternative folk songs from the mind of Karen Landau.
Karen Landau – guitar and vocals
Charley Drayton – drums, bass
Greg Liesz – pedal steel, weissenborn
Michael Landau – guitar, bass
Scott Kinsey – wurlitzer
Recorded and mixed by Michael Landau.
Mastered by Joe Gastwirt.
Unconscious Records